I love London. I can't begin to describe how much I miss that city since moving 'up north' to Warwickshire. The transport links (though not great all the time), the scenary, the people, the food, the culture, I love it.
So after a month, I was glad to set foot on familiar ground, arriving at Euston station to the hustle and bustle of one of the capitals train stations. Last weekend, after years of saying that I need to see it, I finally went to watch The Lion King musical! As expected, it was breathtaking, just the way the cast mould together, bringing to life one of my first and favourite Disney movies. I like how they did not sway from the plot and how I was able to join in with some of the songs, Timon and Pumba were great and I found myself laughing and enjoying the scenes. Sometimes I felt as if there was too much going on that I didn't know where to look. We were sitting in the grand circle at the very top, in the first row. Sometimes, I felt as if it was too high so that we could see how the special effects were made and from such an angle, the dancers looked a bit weird but for the price, it was definitely worth it. Being short, it's good not to have anyone sitting infront of me haha!
Then I went to one of my favourite places to walk around, South Bank. It's really nice how if you walk along the sandy 'beaches', you feel like you're not really in the capital city anymore, it's lovely and serene. It also has one of the best and cheap gelato places that I know of. One scoop is huge and every flavour that I have tried is SO scrummy, HIGHLY recommended people, especially if you're near Tate Modern or South Bank. It's called Cafe Alba, under the OXO tower.
Here is my awesome strawberry cream gelato <3
There was also this cool hotdog van, there seemed to be a food festival going on with lots of delicious food that made my stomach growl like a madwoman:
The most surprising being Biltong. The first I had was in Zimbabwe but we have a similar one in China which is dried pork with some honey on it.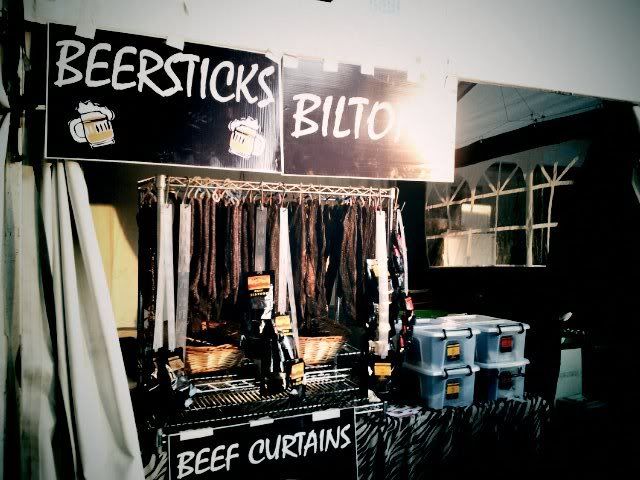 And ofcourse, a few pictures of scenary: