Hi all,
Sorry for the lack of postages yet again! I haven't really been up to anything exciting lately and so hence the lack of postages. The only thing I have done a lot of is eating (as you do) but in the next week or so I'll be reviewing a face mask or two as I think my skin is really in need of one!!! >_<
So in the meantime, enjoy pictures of food and some new additions to my room :)
Leicester Square Haagan Daaz is one of my favourite haunts in London just because the atmosphere is awesome and they have green tea ice cream. Surprisingly enough, my friend said that there's not much calories in this one and since it tastes absolutely delicious, how could I resist?!?
I went to Ikea to hunt for some things to decorate my huge room with. I figured as soon as I can keep this plant alive, I can move on to the next step, a kitten :D and then kids *cough*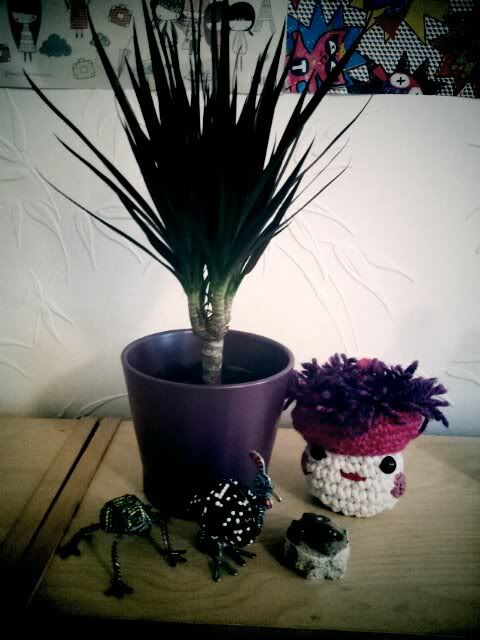 This evening, my housemate and I decided to bake a cake because she doesn't know how to bake cakes which to me is a big shame because it's so much fun and the satisfaction at the end of it is just AWESOME. I'm such a big fan of baking and having a sweet tooth means that I'm pretty adventurous in the kitchen :D It's an almond and chocolate cake filled with freshly whipped cream and strawberries.
It is decorated with chocolate ganache and toasted flaked almonds :) It's a Delia Smith recipe, that woman never fails me!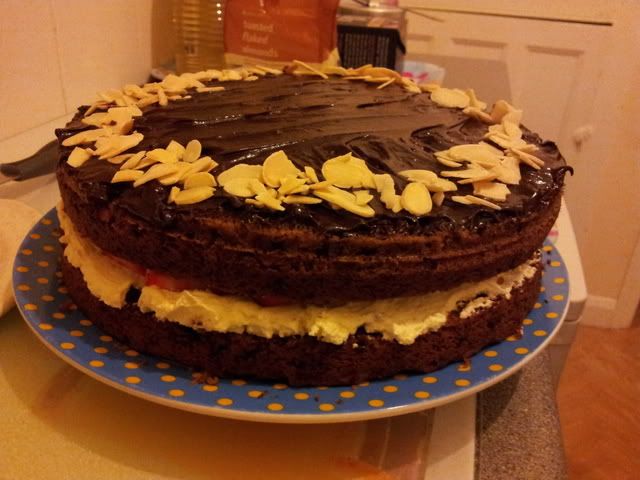 What do you like to bake?